1
How to use our extension
Accents
Welcome to Accents
---
Thank you for installing and using our extension
---
Features:
After installing this extension. You click on the icon and can begin using the accents and symbol characters. Simply click on the accent/symbol you wish to use.
Tutorial:
Install the Extension
After installing the extension, click on the icon on the toolbar.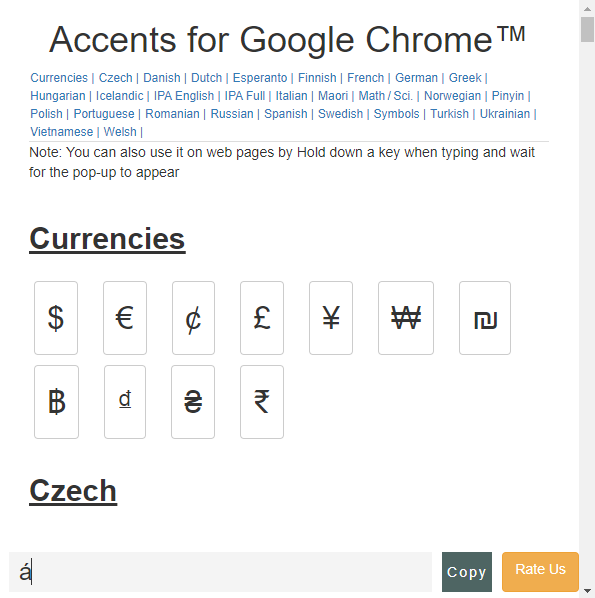 ---
Easy access to accent and symbol characters.